Although he didn't explicitly send us a submission, I thought it was cool enough to share... not to mention take this time to plug JohnsonArms in general. Yes, yes, I know it's another Maverick... but this paintjob is fantastic! He's replicated a "Wooden" look to this old favorite. It was posted on Urban Tagger's wall as a "progress photo" but it looks pretty close to being completed if you ask me!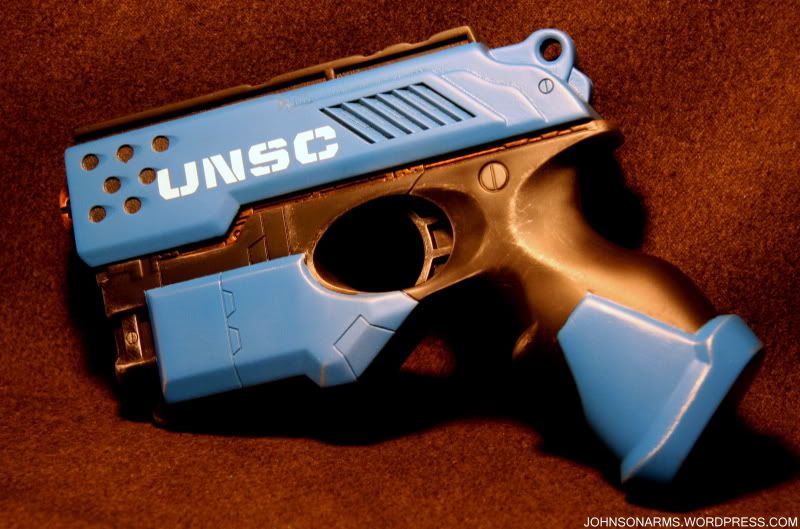 And now I'll take this time to plug
JohnsonArms
, as I think he's one of the finest aesthetic modders out there! Here's his profile off of his blog.
My 7 year old son gave me the inspiration to expand my art to NERF guns in September of 2010. The custom nerf guns and realistic props are a labor of love to be sure, but they just come out so cool that the time I spend just doesn't matter. I think I secretly wish I had been able to do this back when I was a kid :) Hope you enjoy the projects and feel free to contact me if you're interested in your own custom gun! Oh and sorry for the ads, but they help me pay for supplies :)
Not only is he a fantastic aesthetic modder, but he's just a great guy to work with. Brian Johnson doesn't let his internet fame get to him one bit! Go check out his blog and store!